Rio Rancho was officially dedicated in June 1964 but was not yet incorporated. Services for the community began to pop up rapidly. By the late 1960's Rio Rancho Estates had a hotel, community clubhouse with a swimming pool and a volunteer fire department. The 1970's brought the first local shopping center, many apartment buildings and a new retirement center. Things were progressing well.
In 1970 the community reached somewhat of a small plateau. The 500th family moved into the area.
On and on through the 70's Rio Rancho continued to grow. AMREP now had purchased and platted for sale another 35,000 acres. The city attracted people from everywhere. They got a library, two newspapers and all types of new local businesses to help serve the area. But still no incorporation for the city.
The 1980's brought more and more people. The population was now in excess of 10,000. The first municipal election was held. They elected a mayor and a city council. Rio Rancho was on the move to becoming a major city in the state of New Mexico.
In 1990 the city of Rio Rancho had grown to approximately 35,000 residents and at that time it was the 6th largest city in New Mexico.
We all know good results take good planning and in 1992 the city charter was approved by the voters making Rio Rancho a Home Rule city as per the laws of the state of New Mexico.
The Rio Rancho School District was formed in 1993.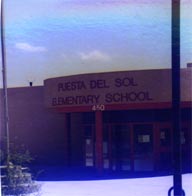 They also held their first School Board election and proceeded to expand until they now have one new elementary, two new middle schools and a new high school. Rio Rancho now has grown to nearly 50,000 people making it the state's 4th largest city. They have grown around 137% in the past 10 years; about 3,000 residents and 800 to 1,000 new homes a year.
Now here we are in the 2000's. Rio Rancho has grown to approximately 54,000 people and is expected to continue to boom on from there. It is one of the fastest growing communities in the nation and the relocation possibilities for business as well as personal residence is overwhelming.
Add the incredible mountain views with the dry climate and affordable housing to a combination that is tough to beat.


How about the cost of living? Our property taxes are 49th lowest in the nation and the average house costs around $120,000.
We do have personal state income tax but it's reasonable from 2.4% to 8.5% which is below most other states.
All of this plus our wonderful climate with averages no lower than 23 degrees F and no higher than 91 degrees F bring more and more people here daily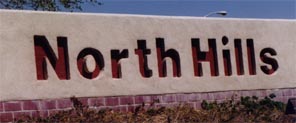 .
No one can predict the future but we feel certain with all the effort put forth by the city officials of Rio Rancho, the local chamber and the Economic Development Corporation, our city will continue to prosper.
New Mexico has a land mass 98% the size of California. New Mexico has 1.8 million people while California has 37 million. Currently 750,000 of our residents live in a corridor between Santa Fe and Albuquerque that is 55 miles long and 30 miles wide. Rio Rancho is part of this corridor.
We like to think this is only the beginning!
Join Us Here!